Scripture: Isaiah 2:2-5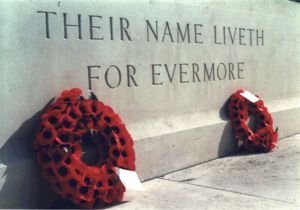 November 11, 1918 marked the end of the Great War. 100 years has passed since the end of the "War to end all wars" was agreed upon.
Imagine, this was seen to be the last war we would ever need to fight. How's that going for us today?
100 years later, and really, how many periods of peace have we truly seen? World War 2. The Korean War. The Vietnam War. The war in Iraq. The war in Afghanistan. Think about the Cold War, which wasn't a battle, but a time of great tension. This is just to name a few. Seems like since World War 1, we've been practically in some state of war ever since!
This time of year, I think of my grandfather who passed away just a few years ago. I think of our own Sir Duncan McKeigan. The stories these men carry all through their lives, and the painful memories that come along with them. read more…