Scripture: 1 John 2:18-28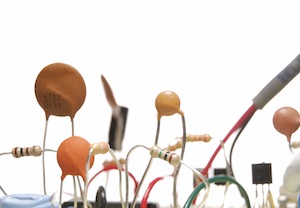 While I was driving to New Glasgow last Sunday afternoon, I was listening to CBC Radio and heard a story of how technology is helping, of all places, lawyers' offices as they prepare legal cases.
I'm sure we all remember the lawyer movies where people carry in a couple of boxes full of papers which may help in a case. Turns out this is kind of true. While in the movie it might take a few hours to sort through all the papers in these boxes, in reality it would take days, possibly even weeks!
The greater challenge today is there are more than just one or two boxes to go through. In today's digital world, there are hard drives full of terabytes of data which needs to be sorted through in order to find a few golden nuggets which are needed for the case.
If it took days to go through a couple of boxes, how long would it take to sort through terabytes of emails and other documents?
This is where technology has come to the aid. There has been a system developed where you simply load in all the data and the computer uses a learning method to sort and collate data. Once everything is in, it spits out a few thousand samples to review, and the lawyer tells the computer which are relevant and which are not. The computer now takes this additional information and adjusts it's parameters and spits out a few thousand more samples to be reviewed.