Scripture Reading: 1 John 3:11-24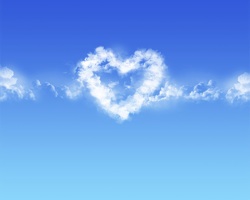 The past few weeks, I don't know about you, but I can't watch the news right now. It's hard on the heart to see everything that's been happening in the world, and in particular the United States.
First there were fires. Then there were hurricanes and floods. There are still more fires going on. Mass shootings. It is completely heart-breaking watching the news these days.
But on top of all that, at a time when we look for help and hope from the government… we look to Trump. I'm sorry if this offends anyone who might support this guy, but he guts me of any hope.
People have died violently at the hands of a mad man in Las Vegas. People are suffering without the basic necessities of life in Puerto Rico: food, water, electricity. Thousands of buildings have been destroyed by fire in California, and dozens of people have lost their lives.
It's hard to watch as some of the deadliest hurricanes ever hit populated areas. It's hard to watch one of the deadliest mass shootings in American history. It's hard to watch the deadliest wildfires in California history.
It's hard to watch as the government, and not just Trump, but other men and women elected to represent the people, vote against releasing funds for those in desperate need of help.
Is this how Jesus would respond in a crisis?