Scripture: Acts 16:16-34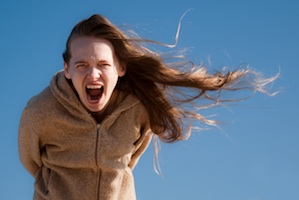 As part of my mentoring program as part of the renewal movement which has brought us our Hearing God workshops and our Set Free retreats, I hear a lot of stories from various churches who are also involved.
One of those stories involves a church where people have gotten really good at hearing God's voice when they pray. They were so good that they heard about a psychic fair coming to their town and decided (after praying about it) to set up a table in the middle of it all. At this table they would offer free "spiritual readings."
So as people came to their table they would sit and listen for what God might have to say to the person. And what they would hear they would then share with the visitor. Turns out they were pretty accurate, and word began to spread that if people wanted the most accurate readings, they should go to this free table. One of the few, if not the only, free tables at the fair.
Other tables were not pleased as the church table quickly became the most popular table in the whole centre and lines began to form.