Scripture: Acts 17:16-31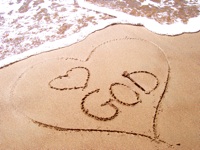 Two weeks ago I was away for a couple of events in the Toronto area. The first event I was supposed to go to was a retreat at a friend's church, a retreat we may end up offering here at Carman at some time. But it was on the Wednesday, just two days before I was supposed to fly out when I got an email telling me the retreat had to be unfortunately cancelled.
Once I got over the initial disappointment, I began to think, "What am I going to do for 3 extra days in Toronto now?"
I thought about changing my flights. I thought about where I might stay if I changed things around. I thought about how am I going to get around when I was planning to hitch rides to and from the retreat with friends.
Then I remembered an email I had received a couple of months ago. It was from some Presbyterians who had asked about my group, Cruxifusion, and if there was a chance we could get to know one another and there was an invitation to come to their meeting, which just so happened to be in Toronto the same weekend of the retreat. Unfortunately though, because I had already made plans to go to the retreat I had to decline their offer.