Scripture Reading: 2 Kings 22:1-10, 23:1-3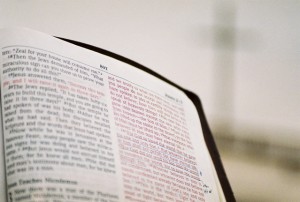 This is the time of year when we're taking out our warmer winter clothes. It's also the time of year when we discover what we left in our pockets at the end of last winter!
Stale restaurant candies, old tissues, generally unpleasant things. But if we're lucky we'll reach in and pull out ten bucks! Doesn't it always feel like you've won the lottery when that happens!
Maybe we should all leave ten dollars in our pockets next spring for when we pull out the coats next fall. Trust me, we won't remember doing it. It'd be a nice little gift for ourselves!
It's also the time of year when we start to pull out the decorations and again finding unexpected surprises. Maybe we find a gift we had hidden and forgot about. Maybe we find some special ornaments which bring back fond memories. Maybe we find things broken and wonder why we keep holding onto that string of lights that hasn't worked in 10 years.