Scripture: John 20:1-18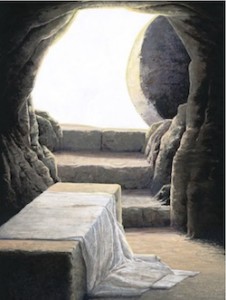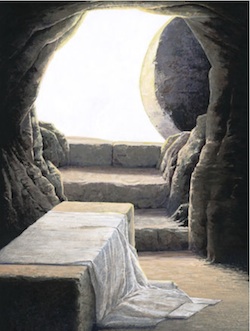 We have a little saying in our home, ironically we can't remember where it began, but it gives us a small laugh in our home every time we say it.
You know those moments when you walk into a room and totally forget why you went there? You're pretty sure you went to get something, but have no idea what it was. Somewhere along the line, Bev heard something somewhere that walking through doorways makes you forget things.
So when we walk into a room and forget why we are there, we simply shrug and say "Well, I guess I went through a door."
It happens to everyone, probably on a regular basis. You are in one room, you realize you need something from another room. You get up and walk into the other room, but on your way you totally forget what you are doing. In the process, you've probably thought about 100 other things, 10 of which are likely things that are important that need to get done; like groceries or laundry or to call someone. And by the time you get to the kitchen, you just stand in the middle wondering why you're there.
What do you do? You go back to the other room and try to remember what it was you were doing, then you try and piece it all together retracing your steps, and most of the time you do remember, but there are those occasions where you just never figure it out.