Scripture Reading: John 19:16b-22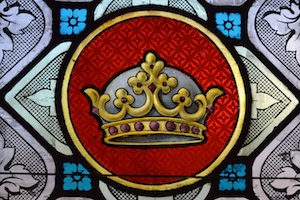 Have you ever had one of those days where you jump out of the bed in the morning thinking, "This is going to be the best day ever!" And for the most part, it tends to be true… that is until you end the day late at night in the Emergency Room of the hospital. Have you ever had one of those days?
Sadly, I have. I remember being on vacation a number of years ago and we were going to spend the day at the beach, we were going to visit friends, we were going out for a nice meal, all good things! And we did all those things too.
But then when we got back from the lovely day, I ended up needing to go to the ER because I had a kidney stone attack. From late in the afternoon the pain slowly increased until I couldn't take it any more. At first I thought I had pulled a muscle or something like that because I had been throwing the kids in the water. But it was clear later, this was not the case. It kind of put a damper on all the great things we had spent the rest of the day doing.