Scripture Reading: Luke 12:13-34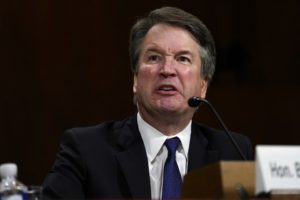 Like many people around the world, I was glued to the news on Thursday and Friday of this past week. Glued because of a monumental moment in US politics around the appointment of Judge Brett Kavanaugh to the Supreme Court of the United States, one of the most power courts in the entire world, and a with it a lifetime appointment to one of the most powerful positions in the entire world.
Normally this process is big news, but this year was even bigger. Judge Kavanaugh has been accused of sexually assaulting a woman, Dr. Christine Blasey Ford, in 1982. Both Kavanaugh and Dr. Ford spoke to the Judiciary Committee which is tasked to determine Kavanaugh's suitability for the Supreme Court position.
What I found interesting… or maybe frustrating would be a better word, is the partisan politics which played out on the international stage. We saw, on both sides, the Republicans and the Democrats use party politics to split, not only the room, but the entire nation.