Scripture Reading: Luke 16:19-31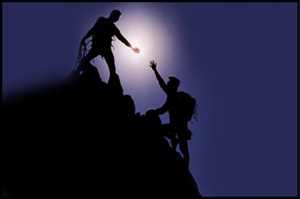 Even though we live in North America, what is considered the richest continent in the whole world, even here we are not immune to poverty. Most days we probably don't really notice it much in our own neighbourhoods. But we don't need to go far to see it.
Here in Cape Breton the statistics tell us one in three children live in poverty. I would suggest that in industrial Cape Breton those numbers are even worse as we look at the very high rates of unemployment around here. But again, those are people we don't regularly run in to in our daily routine. Poverty exists all around us, but it just isn't on public display.
But, if you go to Halifax, you begin to see people panhandling on sidewalks, looking for loose change. During rush hour you see people standing at street lights looking for loose change from cars that are stopped. You might even see some squeegee people who are willing to clean your windshield for a couple coins.