Scripture Reading: Luke 24:13-35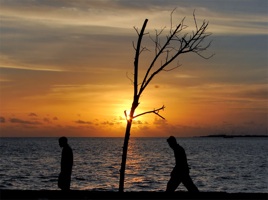 On Thursday evening I went to a public meeting at the Emera Centre for Northside Rising. With 15 months of research and planning, Northside Rising made gave the community an update as to what they were up to. They shared their research, they shared stories of the struggles of young people on the Northside, and they shared they want to see things change.
And I agree, things need to change.
There were some interesting stats in their report. They had consulted over 500 people on the Northside about their impressions of living in the area. They asked questions like:
"How connected do you feel?"
"What keeps you up at night?"
"What needs to change?"
Those are just a couple of examples, and they also gathered some basic demographic data, such as age, gender, work status, to name a few.