Scripture: Luke 7:18-35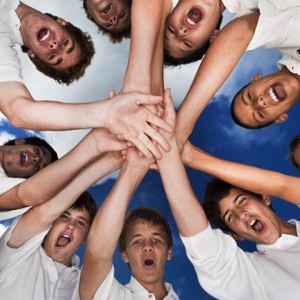 We've been watching some magic shows lately in our house. One in particular is called "Fool Us" which features the famous magician duo of Penn and Teller, who invite magicians to try and fool them with their magic to earn a guest spot on their Vegas show. Not very many actually succeed in fooling them. Then again, when you've been doing magic as long as Penn and Teller, they've seen and done a lot of different tricks. But it does happen occasionally, and it's usually quite entertaining when they are fooled.
As you watch the show, and you know they are trying to fool professionals, you watch very carefully. You try and see where they made their trick happen. You look for the slight of hand, you look for the distractions and the misdirections so they can make their switch or whatever they need to do in order to pull it all off. Honestly, it's not very often we see it when we're sitting on our couch, but it does happen on the rare occasion where we pick out where the switch was made.
I can't imagine it's easy to stand in front of probably the most famous magicians in the world right now and try and fool them. The pressure would be immense to not make any mistakes. Everyone is watching your every move, your every gesture, possibly even your every breath.