Scripture Readings: Acts 2:1-21; Philippians 4:4-7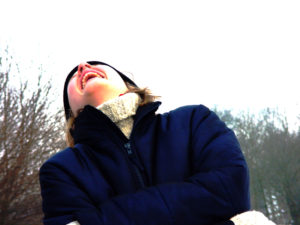 When I was in high school, I made a few bucks working at McDonald's. And when I say a few bucks, I really mean a few bucks. When I started working there, I was making around $4 an hour. So it didn't exactly go along ways. Some weeks I'm not sure I didn't spend it all on gas getting to work… and maybe along with the amount of food I would eat while on breaks as a hungry teenage boy.
One evening, I was hanging out with a couple of friends from work. We cruised the mall a bit, spent some money at the arcade. Then decided we needed to eat. So we decided to hit the drive through at work for a bite to eat and see if we were missing anything. So off we went.
You know those moments when you get really giddy and just can't stop laughing? Well, as we were waiting for the drive-through we had one of those moments. I suppose someone in the car said something silly, as teenage boys like to do, which just triggered us and we could not stop laughing. And it was uncontrollable.
So as we are making our order and then proceeding to pick up our food, we are laughing like fools. I'm literally lying down in the backseat because my sides are killing me from laughing so hard. Our friends in the restaurant are looking at us like we've lost our minds.