Scripture: Romans 6:12-23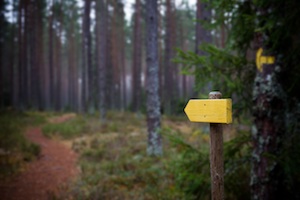 It's kind of remarkable to consider how the landscape of Canada has changed over the last half century.
Sears is closing many of it's stores this year. I'm sure many of you remember Sears and it's centrality of your life at some point. Who could ever forget the Christmas catalog! I remember as a child making regular trips into Halifax to shop with my parents at Sears, mainly the outlet store, although we always walked through the entire store.
But it looks like Sears is going to be no more. Sure they are doing all they can to halt that arrow which is pointing downwards in regards to their profitability. But we've all seen this pattern before.
You want to save money, so you close your stores. But, if you close your stores, how are people going to know what to buy?
Well, you ramp up your online presence. It seems like everyone is buying stuff online these days. That's great. But you're late to the market with that one. There are MANY other options out there, which are far more well known and often have better prices.
It's part of capitalism really. Sure there are examples of companies surviving such a turnaround, but those are few and far between these days. And certainly, those who have turned it around didn't face such strong competition as Sears.
There are hundreds of competitors to Sears, both with physical stores and online stores which are already more popular.