Scripture: 1 John 1:1-2:6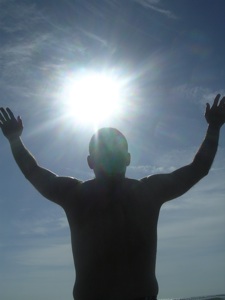 Well, here we are back at Carman for another year! We've had a light summer here in the church, a time of rest. And now that September is upon us, it's the time of year we begin to try and remember what we were saying we should do way back in May and June!
We've got a number of things to get back on track here at Carman. Some of which I'm excited about, well most of them really, but others are smaller items which will hopefully streamline things a bit for us.
Of course, we need to get another round of Hearing God workshops going this fall. I anticipate getting those started mid October, so stay tuned for that. We are working on our anniversary service in early November. Our Light Up service around the start of Advent. We want to have a spiritual retreat this year, and we'll be working on finding a time in the early spring for that. We're working on a potential new governance structure for you all to consider sometime over the winter. What else is on the go?
Oh yes, there's the youth outreach activities that other churches want to get started with us here in the town. We've talked over the years about running Alpha again. Will we have Bible studies this year? Will we have a youth group? Will we have a confirmation class?
There is a lot going on this year, on top regular Sunday services, funerals, Christmas and Easter and our Sunday School!
How are we going to get all this done?