Scripture Matthew 2:1-12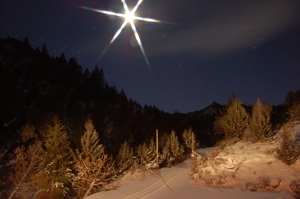 There are times when something is happening around you and you don't quite realize that you are part of it. It could be just the group of people around you are involved with something and you suddenly realize you're included. It could also be someone making an announcement and you don't realize you are a recipient of what's being announced. It could be that someone is calling on you, but you don't realize it, you think they are calling on someone else.
As a basketball coach of middle school boys… I tell you it can be astonishing at times how often kids don't realize you are talking to them.
"Billy, you're on."
"Billy… you're on, get out there."
"Billy… let's go!"
"Oh… am I on?"
"Is your name Billy? YES!"
And then Billy finally jumps up all excited and finally gets on the floor.
There was also the time last year when Bev and I went to a play and it was one of those one's where they call people up on stage a couple of times during the performance. They looked over in my section at one point and said, "You sir…" I thought "Oh crap." And sure enough, yes they meant me.
read more…