Scripture Reading: Romans 1:1-17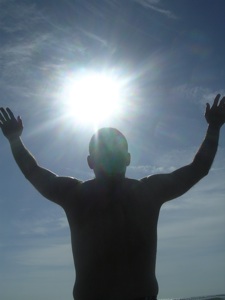 Being connected is an important part of being human. Life gets lonely when you think no one else is like you. So when you start to find people who think and act like you think and act, you get excited and you find yourself really wanting to be in the company of those people.
There are many different ways we can find this fulfillment. It can be through a favourite sport, or a favourite movie genre. It could be for food or for hobbies. There pretty much is no limit as to how we could connect with other people.
That's part of the reason why I go to Cruxifusion every year. It's an opportunity to meet with other clergy of my age who love Jesus and love the church. Sure I could go to Maritime Conference, or our regional meetings, but those rarely engage in the type of conversations I like to engage in around the topic of church. Which are primarily around sharing the gifts of God expressed in our Lord and Saviour Jesus Christ and what he is doing in our churches.
We are designed to have relationship with others. Our bodies even crave it at times when we haven't been able to connect with those who are like us. Geeks like to hang out with geeks. Jocks with jocks. Artists with artists. Musicians with musicians. And so on and so on.
read more…