So, here we are. Winding down Christmas… only 6 more days to go. New Year's is coming up really soon as well. And what do we like to do around New Year's? We like to make resolutions. We want to start the new year with our best intentions to being a better person! Maybe we want to lose a little weight. Maybe we want to be in better shape. Maybe we want to eat better. Maybe we want to have a better attitude in some situations. What sort of resolutions do you make?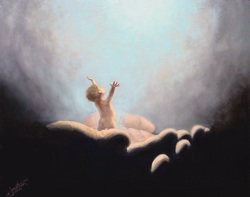 Then what is the joke a few weeks in? "Have you broken your resolutions yet?"
Sure, some people are able to keep on the path to a better lifestyle. But many, many people just don't make it. You want proof about people struggling to make adjustments to the their lifestyle? Go to the gym on January 2nd and try to get on one of the treadmills. See how long you have to wait. Then, go back on February 2nd and see how long the wait is then. Gym owners they must love January with all the new memberships they sell.
I'd love to lose a little weight, I've been considering it for some time now. At least I think I'd love to, I haven't really done anything to achieve weight loss. I suppose I could join a gym for a few weeks then not go back again to see if that helps. For some reason, just wishing for some weight to drop off my body doesn't seem to be working. I mean, I'm eating all the same stuff I always have. I haven't changed my lifestyle any. I don't see why it's not working!
read more…