"Be Strong"
2 Thessalonians 2:13-17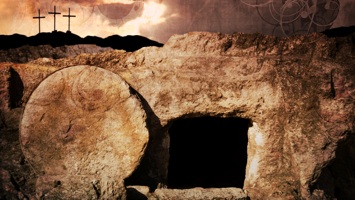 Oh I love Easter. Hallelujah! Praise God!
This is what it's all about. This is the day. This is when the real celebration happens. This day is greater than birthdays; greater than Valentine's Day, Halloween, and yes even better than Christmas.
Why?
Jesus rose from the dead!
Mary went to the tomb this morning and found the stone was rolled away. There was no body in the tomb… just folded linens. Jesus was gone.
But then quickly Jesus revealed himself to her. Then to a few others. Then the disciples. Then the world.
Jesus. Is. Alive!
Hallelujah give thanks! He lives!
On Friday he took all the sins of the world upon himself and died a horrible death. But today…
Today he lives!!
And what better place to celebrate such wonderful news, such a wonderful gift, than right here in this church? No where, right!? Read More→