Scripture Reading: John 4:4-42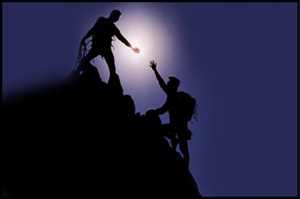 We have a few grandparents here, I'm sure. And I know you are very proud of your grandchildren because you love to talk about them. You talk about what they have been doing, no matter if they are 30 days old or 30 years old.
There's something about children learning new things which excites us. And we want to show it off.
"Look, little Billy can say 'Mama'!"
"Baby Jill just took her first steps!"
"Honey, why don't you sing us your song, you know the one…"
We celebrate their achievements and want them to celebrate it with us and everyone who comes through the door. We do it from their first smile until their graduation and beyond!
It's a beautiful part of life, being part and witness to someone growing up. Watching our children develop into their own personality and grow their own skills and abilities. Then we get to watch them make use of these skills in the real world. It truly is a beautiful thing.
We just hope they are prepared for what the world gives them, and they are confident in sharing what they have learned.