Scripture Reading: 2 Corinthians 8:1-15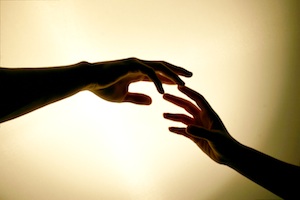 Generosity is a pretty cool thing, isn't it? There are people out there in this world who will give you things if you really need it. You hear it a lot in various churches and ministries if those who are being generous see it as vitally important the ministry continues in that place.
I think of some friends of mine who run a camp in New Brunswick which shares the Gospel of Jesus Christ with children from native communities. Over the last number of years they have had what looked like significant challenges which threatened the future of their ministry. Things like the breakdown of vehicles, boats, tractors, all of which require significant funds to repair. Just a couple days ago there was an email that came out from my friends saying the engine in their truck has died and they need someone to help with transportation because they can no longer use the truck.
Now, as of this moment, I haven't heard of anyone stepping up to help, but I know that so far many of their prayer requests have been answered over the years. So I join them in prayer that this problem will be overcome and they can have an amazing summer with the kids who will spend the time with them.
Generosity of people who believe in the mission of God, whether it be in churches, camps or some other ministry somewhere in the world, it's the generosity of others who do so much in helping people do the work they feel called to do.