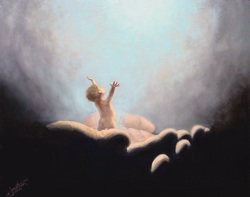 I became a Christian when I was 27 years old. 3 years later I was enrolled in seminary to begin training to become a minister.
I often wondered what would have happened had I taken the opportunity to go to church when I was younger. What did I miss? How many years of knowing God did I lose? Did I miss out on starting ministry when I would have been younger? Instead of 35 years old, what if I had been 25? What sort of difference would that have made?
Then I read Bible verses Matthew 20:1-16. The story of the labourers in the vineyard.
At the start of each day, landowners would head into the market early every morning to find people to work in their fields. So those looking for work knew to be there early as well in hopes of being chosen.