Scripture Reading: Acts 18:1-4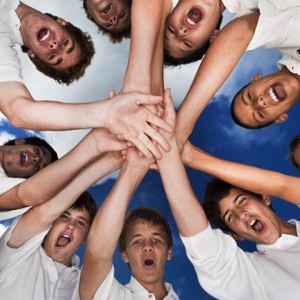 I suppose you might like to hear a bit about my trip to Toronto this week.
I warned some of you I'd probably come back a little fired up… In a good way. Now did I or didn't I? I'll leave that for you to decide.
For those of you who don't know I was in Toronto for an annual clergy conference called Cruxifusion. There were 75 ministers, leaders and students from across Canada and also one from Bermuda gathered together for 3 days to learn together and be renewed in each other's company and in the company of God. I am also the chair of the board for this organization which has been a complete joy to be part of for the last 5 years.
As in previous years, this week was another powerful, powerful time together.
We had great speakers and preachers, including Tony Campolo from Philadelphia this year.
It was also a great time to connect with great friends and to continue to work on plans as to what the future of Cruxifusion would look like.