Scripture: Matthew 28:1-10
On Friday, everything seemed so dark. It seemed like the weight of the world came down on our shoulders. Jesus died! He hung there on the cross, accepting his fate, that death would win the day.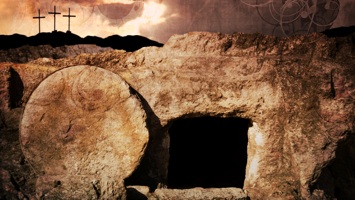 The news of Good Friday does not end on the cross, however. Jesus died, yes, and he was lowered down from the cross and placed in a tomb. There his lifeless body was to remain.
Friday night, all day Saturday, the disciples and other followers of Jesus hid away for fear that maybe they could be next. There they also mourned the loss of their great leader. The one they had seen do so many things! He taught with words that brought life to the hearts of those who heard him. He healed people of diseases. He cast out evil spirits. He even brought people back from the dead. Yet it seems he could not save himself.
read more…