Scripture: 2 Corinthians 9:6-15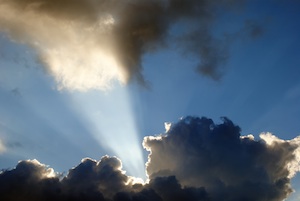 It's kind of hard to believe that we're already into October. The trees are starting to change colours. The air is definitely cooler now, we've been able to have that "taste" of fall in the air for a few weeks now.
One sure way to know it's October is that there is pumpkin spice everything now. What seemingly started with coffee has moved onto cereals, cookies, ice cream, including Dairy Queen Blizzards! Is nothing sacred?
Personally, I'm a big fan of summer. But fall is not that far behind in terms of favourite seasons. It's such a great time to go for drives right now. To head off around the Cabot Trail and take in a hike or two. It's a beautiful time of year, that's for sure.
Add onto that, some special times with family, maybe around the dinner table this weekend, with a nice big, juicy turkey to dig into with all the trimmings. We love a good turkey dinner in our house, but I'll confess a bit that we do it mostly for the side dishes. Who doesn't love a good stuffing? A few days of leftover hot turkey sandwiches are nice too. Personally, I can do without cranberry sauce though.