Scripture: Luke 16:1-15,19-31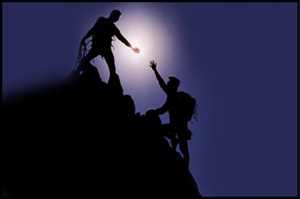 When I was in high school, my basketball team, at the end of the season, would play a basketball game against a wheelchair basketball team. They would bring in wheelchairs for us, and we would get in them and play.
As much as I would like to say that the high school provincial champions would give the wheelchair team a run for their money… we didn't. Sure on the scoreboard at the end of the game it would say we lost by 10 points. But in reality the other team would take pity on us. They would go to the score table and say "Give them another 10 points" whenever they got too far ahead. Truthfully, if the score said 60-50, we probably scored maybe 20 points.