Scripture: Matthew 6:19-34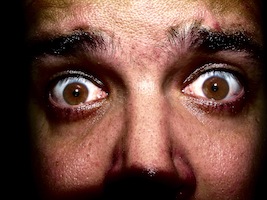 Like a lot of people, I think we've been paying attention to what's been happening along the eastern seaboard of the United States as Hurricane Florence spent the last few days pummeling the Carolinas.
We see, once again, the power of nature as it acts in ways which are not considered "normal." And once again, we see how it's power cannot be managed or controlled human efforts. Hundreds of thousands of people without power, and for some it may be weeks before they get it back. Cars floating down streets. Homes destroyed. Lives changed forever, and sadly even lives lost.
It's amazing when you think about it. We like to think we're in such great control of our world, and then there's some wind and rain, and everything changes.
In this massive storm, people have lost everything they have. They've lost their homes, their possessions; they've lost family heirlooms, old photos, treasures we all have buried away in our house. Everything they've amassed in their lifetime, lost.
It's rather heartbreaking to see it happen. We know it can happen. We see it all the time. Fires. Earthquakes. Floods. Hurricanes. Tornadoes. Accidents and storms happen all the time in life. And when it happens to you, it can create a whole lot of stress and worry.
The good news, of course, is that there are people who are already on the ground helping. They are helping with clean up. They are helping rescue people. They are offering food and shelter. They are comforting those who are suffering with great losses. Wonderful, generous people all helping out, doing whatever they can.