Scripture Reading: 1 John 5:6-12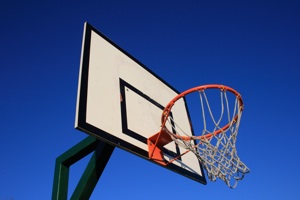 It wasn't part of the plan… not at all… but I'm coaching basketball again this year. It happened so subtly too. I went to help with the tryouts, no problem. I told the head coach I'd be able to help out once in a while. That was the plan initially. Whatever team Anthony made, I would help out once in a while.
Well, Anthony made the AAA team for Dr. T.L. Sullivan, and the coach tells me she doesn't like running practices, she isn't able to put together drills and stuff. No problem, I can do practices.
Last week she says, "If you're able to make games, I can put you down as head coach so you'll be able to talk to the refs."
Well… she's a clever woman, I'm now the head coach. Thankfully she's really good at running things behind the scenes. She talks to the principal, she talks to other coaches and the league coordinator, all I have to do is worry about the players and show up and coach, so that takes away a lot of the headaches right there.
She also knows, coaching comes after anything I need to do here, and she is happy with this arrangement.