Scripture Readings: Ephesians 6:10-20; John 6:56-69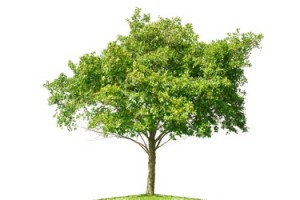 Pretty much every summer the kids and I have a traditional outing. Each year we go to OnTreePark, which is a zipline and obstacle ropes course just outside Windsor and not too far from our family cottage. And, as usual, we did it again this summer. There was one day where we had nothing else planned and it wasn't too stinking hot for a few hours of exercise in the woods.
When you get to the park, the first thing you need to do is register and sign the waiver that you won't sue them because you fell out of a tree doing something stupid. After you've done that and paid your fees, you then move onto getting your safety equipment.
The safety equipment OnTree requires you to wear is a helmet, gloves and the harness. The harness is the part that keeps you from falling out of the trees.
There are a number of straps that go around various parts of your body which are part of the harness. There's a belt around your waist. There's loops that go around your legs as well as shoulder straps. Attached to the harness are also the hooks and gear you'll use to navigate the courses.
As you step into this contraption, a staff member then places the loops and straps in their appropriate positions and tightens them all up for you.