Scripture: Luke 18:31-19:10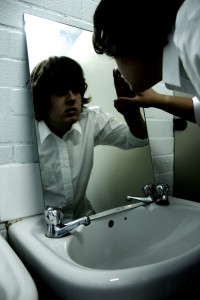 Have you ever gone on a long trip with someone you know, but don't really know all that well? It's an interesting thing to consider really. As you travel, you get to know more about each other, the things you have in common, the things you don't. By the end of the trip, one of two things can happen. One, you are great friends who will keep in regular touch with each other, maybe even plan more trips together. Or you will hate each other and you will not stand to be in the presence of anyone who dares utter their name.
I've been on a couple of such adventures, and I honestly think I can say I've experienced both outcomes. Now, maybe not as drastically as I have described, but through travelling I have found people I consider good friends, and others I have pretty much never spoken to again.
It's the way of life. We can't get be friends with everyone. We aren't compatible with every person we come in contact with. Some people just rub one another the wrong way, and it's really better if we all just move on to the people we like. Am I wrong? I didn't think so.
Now I know Jesus told us to love our neighbours as we ourselves are loved by God, and we try to do our absolute best. But sometimes it's just easier to love someone when they are far away.
You know what I mean? I can still love them, I just don't need to see them very often.