"The Promise To Come"
Romans 8:22-27, John 15:26-27; 16:4b-15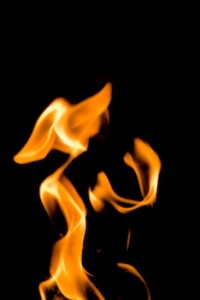 This is Pentecost Sunday, the day we celebrate what became the birth of the church. The day when the Holy Spirit was unleashed on the disciples and Peter went out into the street to preach about Jesus Christ. The day when 3000 people joined the church.
But I've chosen to not speak on the traditional reading from Acts 2, the one we read every year around this time, instead I thought we'd look at the Gospel reading for today.
The reading where Jesus tells of the promise of the Spirit. The promise of what is to come, before the disciples can even know fully what is about to happen.
For 3 years Jesus walked and taught these men. They have seen things no one else has ever seen before. They saw miracles upon miracles being performed; they saw people brought back from the dead; the saw thousands of people fed with just a few loaves of bread and a couple fish. They were eyewitnesses to it all. They've grown pretty attached to this teacher they have been following behind, learning the way in which they should live their lives.
So when Jesus tells them in John 14 that he will be leaving them, they are sad. It's the passage where Jesus tells the disciples he is going to prepare a place for them, and Thomas asks, "How do we know the way?" and Jesus tries to explain it to them.
As his death approaches, Jesus is trying to prepare the disciples for what is coming. He's trying to make sure they know what to do, and what will happen, once he leaves them. This morning we read of the promise of the helper, the Holy Spirit.
Jesus acknowledges their pain saying, "But because I have said these things, sorrow has filled you hearts." Jesus knows emotion, he himself has felt the pain of losing a loved one, but he also has intimate knowledge of where he will be going, and what will be coming in his absence.