Scripture Reading: Philippians 2:1-13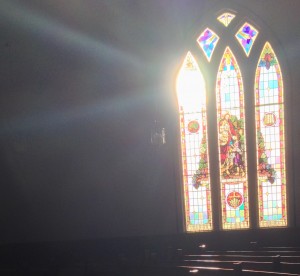 Earlier this week I was thinking about the "famous" people I have met in my life. The list is rather short, and mostly unimpressive.
Back in the early 90s I got a quick autograph from Oscar Robertson, one of the greatest basketball players to play in the NBA. That was kind of neat, and also to hear him speak to a gathering of teams at the Coal Bowl when I played in it.
Of course there are our own local celebrities we have in our own little town, the Barra MacNeils. Lovely people and a great family.
I've seen Rob Lowe, the actor, from a distance while he was shooting a movie on the campus of the Atlantic School of Theology while I was there. He's a very small man. But that was as close as I would get.
I've met radio personalities. I've met many politicians. I've met moderators of the United Church of Canada. I've met a very successful olympic athlete (actually that one was kind of special).
I've been driven to the Toronto airport by a Hall of Fame Canadian Football League legend.
So I've met a few people, seen a few others from a distance. I've had the chance to have discussions with some of them, and even ask some of them about their own faith journey and how it impacts their public life.
Here is what I've discovered about pretty much every one of them.