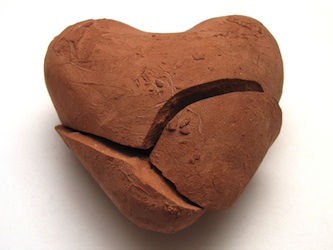 I truly am in a bit of a state of shock this week. I don't expect it to ease much at all over the next little while.
As some of you may know, the United Church of Canada had it's triennial General Council meetings this summer. Overall, when I looked at the agenda beforehand, there didn't seem to be a lot of controversy going in compared to previous General Councils.
The big news coming out was that they voted to support economic sanctions against perceived illegal Israeli settlements in disputed lands with Palestine. People weighed in heavily on both sides of the issue from all across the spectrum.
The decision has not landed well with people.
Also, the church is facing severe financial crisis at it's national office level and spoke out against the Northern Gateway Pipeline. These also have caused ripples in smaller ways.
As I look around, the only way I can describe the state of the church right now is that it's "broken".
In communications with my peers across the country, I hear stories of heartbreak and pain. Both in themselves and in their congregations as people assess the future of the church, the decisions it has made just weeks ago, and their futures within it.
Over the years I've felt extremely broken in my relationship with the church, more than once, even this year. But I've never seen so many broken at the same time as I do right now. Now I wasn't around in church in the late 80s, nor terribly involved 10 years ago when other extremely controversial decisions were made.
But I am shocked by the amount of pain and brokeness being expressed in the church today. Absolutely shocked.
Emails, Facebook comments, conversations, people are seriously questioning their future in the UCC, both clergy and members. I didn't see it coming at all. I thought this was going to be a fairly tame General Council.
I was wrong.
This I find rather ironic as, after praying about it, I made a conscious decision this summer to attempt to be more positive in my "Words to the Church" than I had been over the last year, and trying to lift up the church instead of beating on it. Meanwhile, there's a lot of beating being done from both inside and outside the church.
My prayers are with the my friends and all people who are connected to the United Church of Canada. May the Father of us all guide us into healing and strength, and may He heal our broken hearts.