"Earning Our Keep"
1 Thessalonians 2:1-16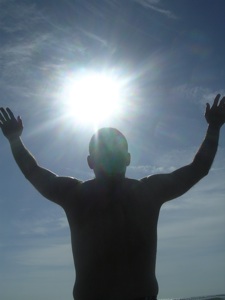 Over the last 4 years I've been able to experience various aspects and work of presbytery. I've briefly been on the Pastoral Relations committee. I've chaired the Church In Action, Pastoral Care and Oversight, and Future Directions committees. So with that I've also experienced what Presbytery Executive does, which works behind the scenes many times in dealing with churches and other work.
I can tell you the work of presbytery is very diverse, sometimes difficult, and often more personal than we might like it to be. Those of us on presbytery, both clergy and lay people, are people who are trying to do what is best for our churches in this area. Sometimes difficult discussions need to be had and sometimes even more difficult decisions need to be made. Often a lot of this needs to be done in confidence to protect the people involved.
So, as a result, presbytery could be received very differently depending on where we go. Sometimes we are invited to by a church to work with them through an issue, sometimes we are going in because something needs to be taken care of because of what has been brought to our attention. Sometimes we're welcomed warmly, sometimes, well… let's say not as warmly.
But all of us on presbytery are people just like you. We are people who are members of our local churches, we work, we play, we do a lot of the same things everyone else does. We have jobs, families, hobbies, and we've been asked by our churches to represent us in the decision making body we call presbytery, which is there to assist our local churches in a variety of ways. Yet not everyone sees it that way.
Now I'm not going to compare presbytery to the work of Paul. But in a sense, I think I know a little bit about how he feels when we expresses gratitude and thanks to the people of Thessalonica for their welcome reception. I've been places where it's been pretty clear that, as a representative of presbytery, I am not welcome. So to go into a church that warmly welcomes me, it's a great relief.
As we continue to look at Paul's letters to the Thessalonians, we see this morning he is talking about his experiences as he worked among them. We starts by saying despite his passion for sharing the Good News of Jesus Christ, Paul has encountered opposition along the way. And if anyone should know the thoughts of those who oppose him, it would be him, as a man who once was on the other side, chasing down and persecuting the first leaders in the new church.
Paul goes on to explain his methods for coming into a community. He feels very strongly about his call to travel among the many cities and villages to introduce people to Jesus Christ. Sometimes it's easier than other times, but he says he always is gentle, like a mother caring for her children. He tells his friends he cared for them so much that he was not only sharing the gospel, but his whole self because they were so dear to him.
Paul mentions he and his co-travellers worked hard, they did not come as people who looked to be pampered when they came. No, he says they worked day and night to earn their keep while they were there, they didn't want to be burdens or to be resented. This was his approach, become one with the community, and in working he was sharing the Good News of Jesus Christ.
And as he shared, he was thankful that people received it, not as his words, but as what it really is, God's words and work. He praises the people for embracing what they not only learned, but experienced, and became imitators of Jesus Christ in their communities and becoming a church together, and he acknowledges the opposition they have encountered by those who wish them to stop.
The letters of Paul are always interesting to read. In the midst of his praise for the people he loves and is writing to, he acknowledges the struggles they are having with opposition, with doubts, with challenges, with false teachings, all of them.
He's not afraid to air some dirty laundry at times either.
Reading Paul's letters remind us that being the church is never as easy as we might like it to be. But what we are reminded of today is that through our hard work God's work is still done.
Paul is traveling from city to city, sharing with people the teachings of Jesus Christ. Some are ignoring him, or even opposing him, but others are hearing clearly the Word of God as he shares not only in his preaching, but also through the work he is doing to earn his keep.
We've become a world of leaving the teaching to the "experts". We look for people to tell us how to act on television, or maybe we'll fly in an expert to tell us how we ought to be doing things, then maybe something will change, but usually not.
Paul was a greater known preacher than Billy Graham. Paul led more people than Christ, Paul planted more churches, Paul was a key figure in building up what we call Christianity. And how did we do it?
Did he travel in for a weekend of church services, speaking and teaching to those who are supposedly already part of the church? Did he spend the rest of his time holed up in the hotel suite they booked for him, waving from the windows of his limo as he drove from venue to venue?
Paul traveled on his own dime. Paul worked side-by-side with the people he was seeking to reach, people who were not already in the church.
Paul led by example. Paul shared openly the stories of Jesus.
Paul was one of us.
When I travel from church to church, sitting in meetings where people are stressing out about their failure as a congregation to meet the financial needs of maintaining their building and keeping their minister, I wonder how it is we've lost our ability to share the story. I wonder why it is we've started to ask, "Why won't they come to us?" instead of, "What can we do for them?"
With Paul traveling around from nation to nation, city to city, person to person, the church exploded in growth.
Paul wasn't a church consultant, hired to fix a problem. Paul wasn't an expert in church governance or a life coach. Paul was a follower of Jesus Christ. A man whose life was so dramatically changed by Christ he wanted to share it with the whole world, one person at a time, side-by-side in daily life.
No opposition, no soldiers, no religious leaders, no threats, no hatred, nothing was going to stop him from walking the streets and sharing the great news of the gift he received; the gift of life through an encounter with Jesus Christ, God among us.
My friends, the stories of Jesus Christ are life changing. Not just the stories of the Bible, but the stories of God at work in us, through us, and with us. The stories of how Jesus Christ has picked us up, how he has turned us around, how he has carried us.
It's not about how we fit into a system. It's not about presbytery, conference of a denomination, it's about Jesus Christ. He is the centre of our faith. He is the one who welcomes us as a brother into the family of God. He is the one who shares with us the Holy Spirit which guides us on our way.
He is the one who changes lives. For the better. No person can do this, not even Paul himself. Only Jesus Christ, he who is one with God is able. And we are the ones who share this story with those we meet day by day.
May we, as children of God, be examples of Lord and Saviour, Jesus Christ for those on our streets, in our stores, and in our lives.
May we earn our keep in this town.
And may God reveal himself to others through us.
Amen.