Below is the sermon I shared at Wilson United Church, Florence, NS on June 7, 2015 on the occasion of their final Sunday morning service as a congregation.
---
God's Not Done
Scripture Reading: Job 42
Did you know that on Wednesday the United Church is celebrating it's 90th anniversary?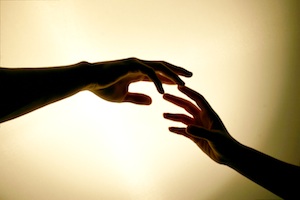 Across the country churches are being asked to celebrate and ring their bells proudly in the morning, 90 times. Some churches are having parties, others are hosting dinners, still others are celebrating in other ways to mark the date.
In other places people are taking a quieter approach to the celebration, if at all. And I understand why. The future of the United Church of Canada is very much in question right now.
Did you know we are closing, on average, one church a week in our denomination right now? And what are we doing here today?
It's hard to celebrate 90 years when we're ending 108.
The story of Job came to mind as I was thinking about this. Job was a faithful man, a rich man, an example for the community. Then in some strange turn of events, God turned Job's life over to the devil. And the devil sought to destroy everything Job had. And he did. He took away his riches, his family,even his health, all Job held dear to him, gone.
Yet Job never cursed the Lord in all of this. He remained faithful. His friends came to him and asked, "What have you done?"
"Nothing."
"Surely you've done something wrong! Why would God punish you like this if you haven't done anything wrong?"
They urged him to curse God. They urged Job to turn away from God. But Job would not. Did Job cry out in wonder? Sure he did. But he never denied knowing God. We would never do as his friends urged him.
Even when all seemed lost, Job did his best to remain faithful. In his darkest hour, he still trusted.
In the end, it was God who spoke. He explained to Job that he is sovereign over all things. He created and creates. He gives life and he takes it away. So even while Job was faithful, he still had things to learn.
Seeing Job's faithfulness, God restores Job's health, his family and his riches, far beyond what he had before. Job was blessed.
Looking around this church, you see signs of a time when things were prosperous. Out in the entrance there are pictures of the adult Sunday School. What a crowd there was!
For the first 40 or so years after 1925, the United Church of Canada also flourished. Since then we've been in steady decline. Like I said earlier, we are closing a church every week right now.
Times are tough. More churches will close. I believe there will be much more pain in our denomination over the next decade than there will be joy.
However, I also believe God will not leave us. I firmly believe this. God has shown His faithfulness over and over again throughout the Bible.
And today, we are trusting in His faithfulness again. Just as Job did his best to trust as well.
Today we celebrate the good memories, we remember the faces and stories we have carried with us for a long time. Over 100 years of stories are held here.
But they aren't held by this building, the stories are held by you. The stories will very much continue wherever you go next. Whether it's to St. Matthew-Wesley, Carman or some other church, the memories will go with you.
And God does not live in this building either. God is far greater than what this building can hold. And so God has not left either. God's faithfulness remains in Florence. God still waits for the day when all people will return to a relationship with Him.
Right now we might feel like Job, lost and alone. No one is hearing what we have to say, yet they all think they can tell us what we need to be doing, even though we feel it might not be what God wants.
God's faithfulness is here. So while we may be losing a church, God is still with all of us.
I want you to know that I do not see the closure of this church as a failure. I see it as a season of change. Part of the ebb and flow of what is happening in the world today. And it's pretty clear the world has been turning it's back on God. We need to regroup. We need to focus on growing our relationship with God through our Saviour who gave his life for us.
When we walk out of here today, does that mean God has left too? Not at all.
God waits.
Someday God may call us back to Florence to offer services in the name of Jesus Christ, our Lord. We can't pretend to know God's plan.
So for now, we're stepping back.
For the people of Wilson United Church, we need a time of rest. For a long time you've been working very hard to keep this church open. And now you've earned that rest.
I urge you to allow God to speak in your rest. Let Him refresh you and help you build on the relationship you have with our Father through His Son, Jesus Christ.
There are many places in the Bible where we are invited to sit and quietly listen in the presence of God.
Psalm 46:10 says,
"Be still, and know that I am God. I will be exalted among the nations, I will be exalted in the earth!"
Psalm 37:7 says,
"Be still before the Lord and wait patiently for him; fret not yourself over the one who prospers in his way…"
From Psalm 62:5,
"For God alone, O my soul, wait in silence, for my hope is from him."
Even in Job we read in 6:24,
"Teach me, and I will be silent; make me understand how I have gone astray."
Remember as well when Jesus went to the home of Mary and Martha, and Martha was bothered that Mary was not helping with the preparation of the meal, instead sitting at the feet of Jesus. And Jesus said to Martha, ""Martha, Martha, you are anxious and troubled about many things, but one thing is necessary. Mary has chosen the good portion, which will not be taken away from her." (Luke 10:41-42)
Mary chose to sit at the feet of our Lord and grow and learn from him.
Job chose to remain faithful in the face of incredible hardship in his life.
We have made a hard choice here in regards to the future of this church.
Yet God continues to be faithful. God continues to walk with us. God continues to pour out His love to us. God is with us.
In Jesus, and in the power of the Holy Spirit, we seek to walk in the path He lays out for us, following in the footsteps of the many saints who have gone before us.
The saints who built this church. The saints who brought it into the United Church of Canada 90 years ago. The saints who worshipped, who were baptized, married and buried through this church.
Today may be the end of an era. But it is not the end of God's faithfulness to the people of this church, nor is it the end of His faithfulness to the people of Florence.
God's work continues. God's love abounds.
May God bless each and every one of us, with the power of the Holy Spirit, and in the leadership of our Lord and Saviour, Jesus Christ.
Amen!