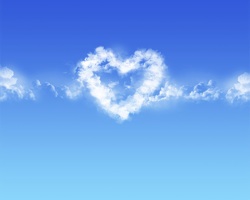 My friends and I at Cruxifusion continue to pray for the United Church of Canada as it prepares for General Council 42 in Newfoundland and Labrador this August.
Holy Lord,
We are in the midst of meetings. Meetings to prepare for meetings. Meetings of conference. Meetings preparing for General Council.
We meet to make plans.
We meet to see friends.
We meet to make decisions.
Sometimes we meet just to meet.
Be among our meetings, Lord.
Be among our plans, our friends, our decisions.
May your Spirit be upon those who have and are being elected to represent us in what we see is a critical hour. Although in your eyes I'm sure it really isn't. In your eyes it's likely just an opportunity to show your faithfulness.
Help us to be faithful to you.
Help us to see your love, your beauty, your vision for this world.
As you walk with us, may we feel your presence. Nudging us. Prodding us. Pushing us. Leading us where you are going.
Be with us all. Be with those in our church, and with those outside it.
Father, Son and Holy Spirit, all the glory is your's. Now and forever.
Amen.