Scripture: Isaiah 61:1-11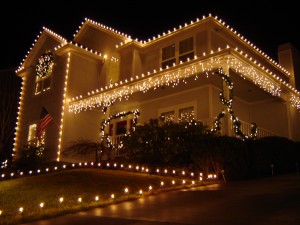 I love reading stories of communities which have bucked the trend of decline and hopelessness and are starting to see signs of hope and prosperity. While I don't know very much about the history of Membertou, it's great to see them be a leading first nations community in Canada as the grow and build.
I do know some of the history of another Cape Breton community which has prospered of late. It's great to see the people of the Waycobah first nation, outside of Whycocomagh, in the news this past week. Not that long ago this was a community which was really struggling, and just this past week we saw it reported that they are celebrating that nearly all people who are able to work actually have jobs. It's also great to see they just opened the new business mall which houses a brand new gas station and Tim Horton's.
I've been driving through that community for over 20 years, and I remember how it used to look, but now it looks so much better. New businesses, homes which have been fixed up, all of which points to a new hope for the community when people are working and are finding joy in life once again.
It just goes to show how small changes and trying new things can change a community around for the better.
Communities which people probably thought at one time, "Why do people even still live there?" are now showing signs of prosperity. Places of hopelessness now are showing signs of hope. What would have been a place to consider abandoned now looks full of life!
The other night our choir sang at a church which is having it's final service this morning. And we've also seen the closure of a number of other churches, some of you are here today because your previous church has closed. I can think of four other churches represented here today where that is the case.
It's hard sometimes to remain hopeful when we see places of worship, which have long histories, most spanning a full century, it's hard to see churches close because no one is going there any more. I'm sure we can all name a number of other churches which are experiencing similar decline and struggling with their own future.
We start to wonder what we can do to turn things around. How do we attract new people? What do we need to do to make ourselves relevant in our community? How do we open the doors and attract new people inside?
Those are all good questions. But they are the wrong questions to be asking.
In our reading from Isaiah this morning we are reading the prophet as he speaks to the nation after they have returned from exile. That is, they have come home after being deported from the own land forcefully by invading nations.
Everything they left behind is in ruins, and they are slowly trying to rebuild homes, commercial centres, city walls, and even the temple. While I'm sure they were very excited to be going home after a long time in a foreign land, what they came back to is but a shell of what it used to be. They are feeling overwhelmed with the tasks ahead of them. This is going to be a lot of hard, exhausting work that is going to take years, if not decades, to complete.
And you think your home renovations are taking forever!
Right off the bat though, we read in Isaiah 61 that the prophet is saying that God's Spirit is in him to offer some important things. What are those things? The prophet is going to bring words of Good News and freedom.
Now in this poetic piece, we have quite a selection of metaphors.
"to give them a garland instead of ashes,
the oil of gladness instead of mourning,
the mantle of praise instead of a faint spirit.
They will be called oaks of righteousness,
the planting of the Lord, to display his glory." (Is 61:3)
He is given signs of hope to replace those signs of defeat and despair.
Isn't this something we like to do in our worship even today, especially at this time of year as Christmas approaches?
Look at the hymns we sing in Advent. Let's start with our first hymn, "People Look East"
"Though earth is bare, one more seed is planted there: give up your strength the seed to nourish, that in course the flower will flourish"
"When night is dim, one more light the bowl shall brim, shining beyond the frosty weather, bright as sun and moon together."
At the end of the service we will sing "Hark the Glad Sound" where we will proclaim these words.
"He comes, the prisoners to release… He comes, the broken hearts to bind, the bleeding soul to cure, and with the treasures of his grace to bless the humble poor."
There's such great imagery we sing even today that echoes back to what Isaiah is telling God's people.
God will bring hope to those who need it.
Isaiah is reminding the people they are there because God fulfilled His promise, the same promise we've been hearing over the last few weeks as we've looked at various prophets in the Old Testament, His promise they will return to the land He gave their ancestors.
We might be thinking, "So what? What's that mean for us today? We don't have an ancient homeland to return to, we're quite happy right here in Cape Breton."
That's a good point. What does that mean to us today?
Well, I'll go back to those Advent hymns we love to sing. Those songs of bringing release to the prisoners, life to the empty garden, light in the darkness.
Why do we love to sing these hymns? We love to sing them because they mean something to us. And it's more than just a nostalgic feeling of when we used to sign them with our grandparents when we were kids, it's because they are speaking into our lives right now, still today.
We look at the news and see the struggles kids are having as they grow up. We read about murders and suicides. We see the drug problems on our streets. We see the struggles of governments trying to provide for the basic needs of people and balance budgets and live within our means, all while trying to remain popular so they can win the next election. And we see the Food Bank get busier and busier ever year.
Yes, we have it pretty good in Cape Breton. Most of us here are living pretty comfortably. But we see the needs of others all around us each and every day. In the news, in our schools, in our neighbourhoods.
I've been talking with other parents about the struggles our schools are facing and also the general state of the world right now. We've come to one sure fire conclusion about how to fix it all. And it's simply to cry out, "Come, Lord Jesus, come!"
The only sure fire way to fix this whole mess the planet has gotten itself into is for Jesus to come back and take us all home.
However, that's the easy answer, and one we aren't sure as to when it's going to happen. So what do we do in the meantime?
We remember the promises God has made to His people, His children… all of us.
Isaiah 61:11 reminds us of something important.
"For as the earth brings forth its shoots,
and as a garden causes what is sown in it to spring up,
so the Lord God will cause righteousness and praise
to spring up before all the nations."
If the earth which God has created is a place of beauty, like a massive garden that blooms, then we, as His children, people who seek righteousness and praise, we too are His garden waiting to bloom in our own season.
Back to the questions around what do we need to do as a church to avoid abandonment and closure.
We need to seek to bloom.
I'm not saying that the churches who have closed failed to do this, churches close for a variety of reasons, many of which are beyond our control when you think about population demographics and other community statistics. But if we want to improve our chances, then we should seek to be as if we are flowers in God's garden. We should let Him feed us, nourish us, water us, so that we may be beautiful presentations of His love for the entire world.
This is a time of year where we like to bring signs of life into our homes and churches. We bring in trees, mind you they're dead or fake when we bring them in, but they still represent life. We hang greenery, lights, ornaments and decorations, we seek to make things beautiful. Sure we might to do this throughout the year as we buy flowers for the dinner table or plants for our windows, but this time of year we like to go the extra mile. We want to celebrate, we want things to be beautiful at a time of year when things normally look rather drab.
God wants us to be beautiful as well. I'm not referring to our physical appearance, about how we look or dress, but God wants our spiritual selves, our faith, our hope, our trust in Him to be beautiful and to be displayed for the world to see.
Which we will be if we let our Father in heaven prepare us to be His beautiful children.
Our little church here in Sydney Mines is a nice little church. It's got a certain sense of beauty to it all year long. But how much more beautiful is it during Advent and Christmas when we bring in the lights, the trees and the candles?
We make it more beautiful as we seek to celebrate the birth of our Saviour, the Son of God, Jesus Christ! We want to celebrate the day we recognize when God showed up in the world!
The same goes for us, we are beautiful people most of the time. But how much more beautiful can we be when God shows up in our lives?
In Advent, our joy of being in the presence of God takes on a visual form in the work we put into make this church shine. We want to shout it from the rooftops that God is here!
What if that was what people saw in our own lives as we want to share the joy of Jesus Christ as our Saviour?
When God shows up, beautiful things happen if we are open to seeing it.
In Luke 4, Jesus returns to his hometown and goes to the temple to worship. While he's there he picks up a scroll and reads it to the crowd. He reads the first two verses of what we read in Isaiah today.
He says,
"The Spirit of the Lord is upon me,
because he has anointed me
to bring good news to the poor.
He has sent me to proclaim release to the captives
and recovery of sight to the blind,
to let the oppressed go free,
to proclaim the year of the Lord's favour."
And then he says, "Today this scripture has been fulfilled in your hearing."
Jesus Christ is the Good News God is sending into the earth. He is the one to bring Good News to the poor, release to the prisoners, sight to the blind and to free the oppressed.
We can look at this two ways. He comes to set those people free physically, which he does in his ministry. But he's also come to do these things to those who need it in their souls, the ones who need spiritual healing.
It's the spiritual healing we need most, each and every one of us could use a little spiritual healing, some of us may need a whole lot more.
Jesus is making the offer to bring you hope. He is offering to make you a beautiful flower in God's garden.
In our reading from Isaiah 61, God is offering His promise once again. That He will make an everlasting covenant with those who seek Him in their lives; that we will be blessed and known for the faith and trust we put in our Lord.
This is not a nostalgic memory, this is the promise of God that He will continue to build on the covenant promises He has made with His people for thousands of years. This is God looking into the future, a future full of hope with people of faith from all corners of the earth, from all walks of life, men and women, young and old, near and far.
In some ways it's a daily struggle as we decide whether to give in to the feelings of abandonment and hopelessness or we choose to embrace the life God offers to us in His Son, Jesus Christ our Lord and Saviour.
When we choose hope, when we trust that God will be with us, helping to grow in our faith and understanding, as we trust God with the direction our lives and our church as we look into our future…
God's covenant promise will be with us as we go. We will be visible signs of the beautiful love He has for His people. And others will be drawn to Him as they seek the joy and hope we have found in Jesus Christ, the one we look for this Advent season.
Let us pray,
Father,
Thank you for blessing us with this beautiful church and all the people who pass through these doors to come and worship with us. We thank you for the beauty they bring to our church family from young and old, from rich and poor, from near and far.
We ask You, Father, to walk with us, helping us to put our trust in You, that we may be visible signs of your amazing grace and abundant love which you offer to all Your children.
May we be blessed this season to know You more in our lives, our homes, our church and every where else we may go.
We ask this in the name of the one to come, Jesus Christ, our Lord and Saviour. Amen.