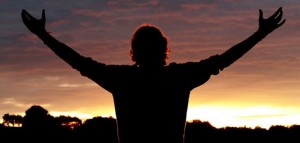 Welcome to 2018 at Carman. We are looking forward to a wonderful year and have some great things planned which are geared to help us engage our faith and grow in our relationship with God through the saving power of Jesus Christ.
We've got Alpha starting on Tuesday evening, which is really exciting because the churches in Sydney Mines are coming together to offer the program. That's really exciting, and a first in the memory of many of us where almost all the churches are coming together in a concerted effort for evangelism, inviting people to come to know Jesus in their lives. Of course, this is smaller version of the program for our first try, but there are hopes this will grow into something much bigger!
And of course we are still having our annual Holy Week lunches at the end of March through our churches as well. That's always a great week of meals and sharing together.
Here at Carman, we will continue our Hearing God courses in prayer, but we'll wait until Alpha is finished before we resume those courses in prayer. But we're also going to have a retreat here at the church shortly after Easter. It's a retreat much like I have experienced, and so have Bev and Craig, in Manitoba. Registration will be opening for this event in a couple of weeks.
A deepening faith, a constant pursuit of following the will of God in our lives is crucial for any church. It doesn't matter where you are, what denomination you belong to, what style of worship do you offer, how you do communion, when you baptize, none of it matters if you aren't seeking the will of God for your church, and for that matter, your own lives.
All of what we are offering this year, Alpha, Hearing God, retreats, lunches, all of it is an effort to grow in our faith through exploring what it means to be Christian, a child of God, together.
The new year is often a time when we start to consider aspects our lives. What are our goals for 2018? Some of us may have decided on some new year's resolutions. Some of us may reflect on the year gone by and wonder how we might make changes this coming year. Some of us might look and decide we should take smaller steps to better our lives.
For the last few weeks, I had been looking at something on sale. I kept thinking, "I don't know if I need this." But you never see them on sale, ever. And here they were on sale for Boxing Week. Well, I didn't get anywhere shopping after Christmas, and I wasn't sure I wanted to buy one online, so I thought I'd pass. But then the sale kept getting extended. And sure enough when Bev and I were in Sydney last week, they were still on sale.
So I bought a FitBit.
A FitBit has a number of products, but generally they are a band you wear to track your heart rate, your steps and your general health. In my case, I bought a smartwatch model which has all these features.
For the most part, I'm in decent shape, but could stand to lose a few pounds. The FitBit even tells me this. So for the last few days I've been tracking my exercise as well as my diet through the software which comes with the FitBit. The good news is, I don't appear to be in as bad a shape as I might have thought I was, but there certainly is room for improvement.
For a guy like me, who's a numbers guy, when you start to see the figures laid out before you, and also some simple recommendations on how to change those numbers, a healthier lifestyle doesn't seem so hard to attain.
So, maybe 2018 will be the year when I start to make some of those changes I've been considering since the kids were born. Just like 2017 was the year I finally went to the dentist, maybe 2018 will be the year I start to reach some of my fitness goals!
However you are looking at 2018, whether from a personal perspective, or a spiritual view, or a church view, or a workplace view, it's good to have a plan. It's good to have goals and objectives along the way. And it's also good to know you've got someone in your corner as you go.
Coming into a new year can also be intimidating if we feel like we're not prepared to deal with the issues we've face, but we know we're going to need to deal with them regardless. There's only so long we can put things off before dealing with them, for bad or for good.
So I thought with the turn of the calendar, with looking ahead to what 2018 has to offer us as people, as families, and citizens of CBRM, NS and the world, as well as a church called to serve and love as Jesus served and loved… I thought taking a look at Joshua might be appropriate.
Joshua is close to Moses. Joshua's father, Nun, was Moses' aide, he was constantly at the side of Moses. And because Nun was close to Moses, Joshua was close too. Joshua would have been near to Moses throughout much of the journey through the wilderness, he would have witnessed much of what was going on in the leadership of the Israelites. And when Moses passed away, it was Joshua who was chosen to lead the people into the promised land. This confirms for us Joshua was very close to Moses.
Which is where we pick up in our reading today. Joshua has been handed the mantle of leadership and is preparing himself to lead the people into the land God has promised would belong to the nation. Finally, after 40 years of wandering in the desert, after generations of slavery in Egypt, God's chosen people will have a land to call their own.
How exciting for Joshua to lead them into this strange, new land!
And also how terrifying it must have been as well.
After 40 years of powerful and strong leadership by Moses through some pretty tough times, Joshua is now the one leading them into a new land, but also a land which is not vacant. He knows there will be challenging times ahead as a nomadic people try and settle.
As one who was once a nomad I think I get a sense of how Joshua may have been feeling in regards to setting down roots. Before moving to Sydney Mines, Bev and I had 8 different addresses in 10 years of marriage in 3 different provinces. Anna had 3 before her first birthday.
And I'm not saying coming here was intimidating as going into a place well defended by a city like Jericho, but it just feels different when you know that this will be "home" for however long God wishes to keep you there.
Before they go into the promised land, God gives Joshua a pep talk.
He tells Joshua, "Everywhere you can see will be your land. See all the way down to the desert? That's your's. All they way over to the river way over there? That's your's too! Look over there to the Mediterranean Sea. Yup, that's your's too. Everything you can see before you belongs to the Israelites. No one will rule over you, no one will harm you. I am with you always. So be strong. Be brave. Go into the land I said I would give you long ago." (Joshua 1:2-6 paraphrased)
Now how would you feel if God showed you what he promised? You'd feel pretty good, right? Joshua is no doubt full of excitement now after God has showed him all these things. He's ready to lead now for sure.
So with this renewed energy, God reminds Joshua of some important things to do.
Be careful to obey all the law my servant Moses gave you; do not turn from it to the right or to the left, that you may be successful wherever you go. Keep this Book of the Law always on your lips; meditate on it day and night, so that you may be careful to do everything written in it. Then you will be prosperous and successful. (Joshua 1:7-8)
Now Joshua knows the Law, he knows the scriptures. He was probably there when Moses wrote a lot of it down. He even saw a lot of it happen with his own eyes. So if anyone knows what the scriptures say, it's Joshua. No question at all.
Now, does the fact I know song lyrics to hundreds of songs from the 1980s mean I understand the meaning behind the songs? Do I fully understand the lives of the artists who wrote and performed theses songs? Of course not. It just means I have a lot of useless information trapped in my head.
I'm not saying remembering or knowing scripture is useless information, but the important thing is to understand it.
Notice what the Lord tells Joshua to do.
"Keep this Book of the Law always on your lips; meditate on it day and night, so that you may be careful to do everything written in it." (Joshua 1:7b)
God tells Joshua to not just memorize it, but make it a part of himself. Meditate on it day and night he's told. Joshua doesn't need to memorize scripture, he saw it happen with his own eyes. So why does he need to meditate on it? What more could he possibly learn?
One of the things we learn in the Hearing God course is that God speaks most clearly to us through the Bible. That is, God's Word, as presented to us on the pages of the Bible are more than just words on a page. The words of the Bible are life changing instructions from the Lord himself revealed to us who hear or read them.
As we read our Bibles we are receiving the Word of God into our hearts and minds. Through these words we are challenged, we are affirmed, we are taught, we are drawn closer to God in ways we may not have expected. If we know God's Word, if we know our Bibles, and if we take those words to heart, that is if we meditate on them, then we are in deeper relationship with our creator.
This is the invitation to Joshua. God is telling Joshua to take the words and stories he knows in his head and take them to his heart so that God will be better able to communicate and share the next steps of his plan for the Israelites.
And when he does this, God reassures Joshua that he will be with him wherever he goes.
I wonder what we can learn from this in our own lives today?
I wonder when we look at our relatively empty 2018 calendars what does God have to say to us as we move into this year of opportunity, this year of change, this year God has gifted to us as people of faith?
These are interesting times in which we live. Times in which the church, as people of faith, need to make ourselves known.
I had a call from a man the other day sharing he was down on his luck and wondering if the church has some money to help him out. I get these calls every so often, and it's usually one of several stories, simple scripts, people will use. Unfortunately I've become really good at knowing which ones are the scams, and this one was clearly one of them as he spoke words I've heard many times before.
So as I tried to nicely direct him to other help centres which could probably help him, his tone changed very quickly from one of looking for help to one of accusing the church, so I hung up. I don't have the energy to deal with abuse.
But before I hung up, the final angry words I heard were "typical church…"
I wanted to call him back at that point and let him know what I thought of his attitude towards the church just a few seconds ago he was trying to steal money from, but I thought otherwise. Besides, the caller ID number probably wasn't going to work anyway.
But he did get me thinking. What is the view of the church out there today? Generally, it's not very good, sadly. People like to take lots of shots at it through social media that's for sure.
Why is that?
I suppose part of it is because we've lost our edge. We've started looking a little too inward and stopped engaging people in their faith. And even in some churches we've stopped engaging our own faith. How can churches expect to draw people when they themselves don't show Christ to through their actions and words when they leave the building?
Who are we as self-proclaimed followers of Jesus Christ? And how do people see it outside the church?
We need to remember those simple instructions the Lord gave to Joshua. "Be strong and very courageous… Keep this Book of the Law always on your lips; meditate on it day and night, so that you may be careful to do everything written in it.;." (Joshua 1:7-8)
What will happen when we do this? Let's keep reading to see what the Lord has to say…
"Then you will be prosperous and successful." (Joshua 1:8)
Sounds good to me! Would you like to be prosperous and successful with me?
Let's see what God has in store for 2018. Let's be strong. Let's be brave. Let's be bold in who we are as children of the living God.
Let's embrace our faith and follow Jesus Christ into a deeper relationship with our Father in heaven. Let us know his Word, let us know him in our hearts, and watch as we prosper and grow with the blessings of God in our lives.
Let us pray,
Almighty God,
In Joshua you launched a new nation through the promises you made with his ancestors, all the way back to Abraham. You promised him they would have ownership of all they could see. But they would only have it if they depended on you.
Lord, we do not desire dominion or ownership of our community, but we do desire for our church to grow and prosper. We desire for all churches to grow and prosper. But we can only do this if we depend on you.
And so, Lord, we offer all that we see to you. From here to the harbour. From here to the hills. From here to the fields. Lord all we can see from our perch here on the Northside, we ask you to take ownership of it all and bring it to your glory.
And if you desire us to be part of this, we welcome your guidance, we welcome your leadership over all this church for 2018 and beyond.
May we be bold, may we be courageous in what you are calling us to do and be in this world.
And let us do it all in the name of Jesus Christ your Son, who is our Lord and Saviour.
Amen and amen.