Scripture: 1 John 2:29-3:10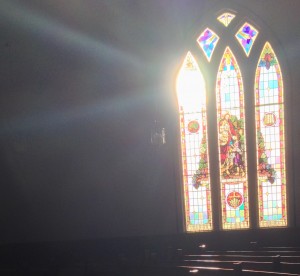 On Wednesday, Craig, Shirley, Grace, Bev and myself drove to New Glasgow for lunch. Seems to be a long way to go just for lunch. What we really went for was to hear more about this Church Renewal journey we've begun here at Carman.
We met Pastor Ray from the church in Steinbach, and he shared with the gathering of about 60 people what he has heard and seen in the church over the last 30 or so years.
He shared a story about his first church, a brand new church he had planted in Ontario. He shared his struggles to see people grow in their relationship with God. He met with other pastors in the area who agreed there needed to be a revival in the churches of the town. They didn't know what to do exactly, but Ray had heard about a small group of evangelists that had done really good work, so they brought them in for 2 weeks of revival meetings.
It went really well. People we're giving themselves to the Lord every night, even some of the most hardened people in his church!
The problem was though, the group left town. And within 6 months everyone had returned to their old ways. Ray was frustrated, and a bit angry about it all.
Why didn't it work? What was wrong with his church? What was wrong with his people?