Scripture Reading: Luke 24:36-49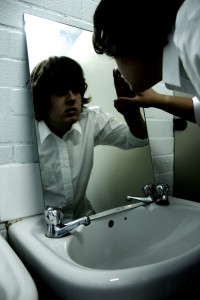 It has been a … weird week. I think that's one way to put it. Two prominent public figures in their respective fields committed suicide. The Ontario election results are disappointment to many people as they fear current American style politics are moving north. Which they did temporarily during the G7 meetings in Quebec, which was another strange process of conversations with clashing personalities. We also had that terrible fire in Baddeck at the historic Inverary Inn. Don't get me started on the weather either. Temperature swings much?
When someone famous dies, we mourn. Whether it's movie stars, royalty, musicians, whatever their field of excellence they were in, we do mourn. And if that particular person is someone we really look up to, it hurts a whole lot more. Sometimes, the loss of a celebrity we adore can tap into our own grief of unresolved pain from our own lives.
We don't do grief very well in Western society any more. We really don't. We bottle it all up, he hold it inside, we hide it. It's not healthy to grieve this way, I really believe it's not. And even if we do try and release and share how we're feeling, someone will make fun of us.