Scripture Reading: 1 John 5:13-21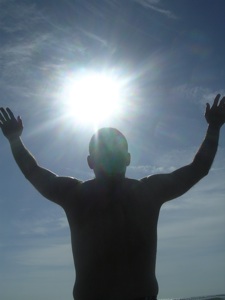 I remember high school, and in high school there was, and still is, somewhat of a dress code. Now I don't mean there are uniforms and people checking to make sure uniforms are compliant with the rules. What I mean is there is an unspoken standard students are supposed to maintain if they want to look "cool."
This usually means whatever brand names are popular, they should be on display whenever possible. It also means you need to maintain a certain level of dress in order to remain "cool." So whatever the style is for the day, it also should also be on display.
When I was in school, it was acid wash jeans. Today it's leggings or torn jeans. This could also include the hats you wear, your footwear, your jackets… who am I kidding, you don't wear jackets in high school? That's not cool!
There's a lot of pressure to be part of the "in crowd" in high school. And so much of it is based on how you dress.