Scripture – Luke 2:8-20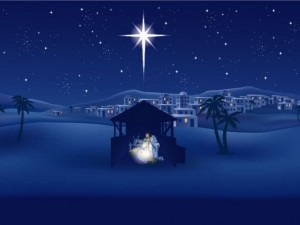 What a great morning, no? I trust you found some gifts under a tree or something this morning. I also trust you are pleased with what your loved ones have considered as appropriate gifts for you, and that people are enjoying what you have considered for them.
I also trust you had a wonderful service last evening. At Carman we had our candle lighting and beautiful music. Isn't it wonderful we have such great traditions in our churches to celebrate Christmas. While there's a certain amount of energy as we celebrate, some of it nervous energy I suppose with all the extra people we see in our pews, making sure we get it all right for our guests… amongst all that energy and music, there is a peace which seems to permeate the whole service. Kind of like something special might be happening.
Of course there is something special happening, we are welcoming the Prince of peace into our midst. We are celebrating the gift, the most precious, most valuable, the unequaled, the one we can never match, the one we could never afford, the gift God has given… His Son as Saviour of the world.