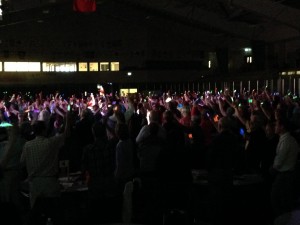 This past weekend I was in Sackville, NB for Maritime Conference, more specifically, I was there for Youth Forum.
This was my 5th Youth Forum over the last 8 years, and I love working with the youth.
But this year was different.
This year I was feeling very down about going to Maritime Conference, in fact I was feeling dread. I arrived on Wednesday afternoon to set up for the kids coming, and to be perfectly honest, if I could have gone home I would have. Such was my mindset going in.
I spent significant time in prayer asking God to show me how I fit into this weekend. I asked him to show me why I was even there. I prayed for guidance and vision pouring out my heart.
This year a particularly difficult issue was coming to the floor of conference, one I was in opposition to, and one I knew would exclude me from feeling like I could fully participate in the future of the United Church of Canada in this place. In fact, I attempted to amend the motion so that it would include me and my like-minded friends, but the amendment was ruled out of order. This was the first morning of conference.
This is also when God began to show me why I was there.