Less Than Perfect
Scripture Reading: Psalm 119:105-106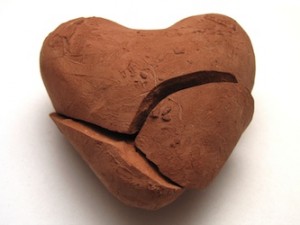 One of the worst feelings I have ever had is knowing I let someone down. And even worse is knowing I've done it more than once and that I will more than likely do it again.
I don't want to do it. But I'm a human being, which means I am going to make mistakes. I will make promises I will not be able to keep no matter how good my intentions are when I make them.
When I make these mistakes I will just have to be honest and accept what the person I have harmed will do in response to my failure.
Even when we seek to follow God every second of our lives, we will fail. We will still make mistakes. We will still even sin on occasion. We are not, and we cannot be, perfect.
But God still loves us. God still forgives us because He knows our struggles. He sent His Son to experience the world and to show us we are all loved and forgiven in Jesus Christ and our relationship with him.
Lord God, I'm sorry for the mistakes I make. I'm sorry for the mistakes I will make.
Help me to see the path You have laid out for me and may Your light guide me all my life. Amen.