Stay Awake
Scripture Reading: Mark 13:33-37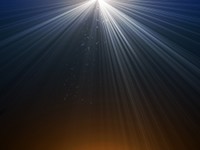 There is so much going on around us this time of year. Parties. Concerts. Family gatherings. Shopping. Food. Food. And more food.
I'm exhausted just thinking about it.
Yet there is a greater reason for enduring these days. There is a greater hope we are waiting for. There is a reason for being excited for what is to come.
While we do not know the time when Jesus will return, we are spending these days eagerly anticipating the celebration of his birth. We celebrate his coming to the earth to show us the love of God in person.
Lord God, help me to stay alert to the coming of Your Son
in this busy season. May I see Your gift that is to come. Amen