Scripture Readings: Ephesians 5:15-20; John 6:51-58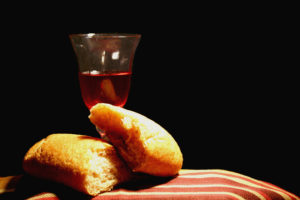 It's good to be home. 6 weeks is a long time to be away. Between vacation and General Council, it's been a busy summer.
I won't go into great detail about what I did all summer long this morning, but it was a good summer. We rested. We saw friends. We traveled. We laughed. Aside from some small moments which weren't the best, it was a good summer. A little hot maybe, but a good summer.
One story I will share is from the time Bev and I spent in the Niagara region. We had the opportunity to go mainly because if I preached in a church in Niagara Falls, we would have free house for a week! Seemed like a pretty sweet deal. So we took it.
You thought it was hot hear in Cape Breton this summer? You should have been in Ontario. We went to the church, and it was a lovely service. Hot, but very nice. There is no air conditioning, no fans… just hot.
We went outside after church, and it was cooler than in the church. And it was 35C outside! So to cool down, we thought we'd go to a local outlet mall. The only problem was, it wasn't a mall. It was laid out like a mall. It had stores all lined up just like a mall, but you had to go outside. So basically it was a mall without the covered hallways.
Did I mention it was hot?